Future By Design: The Future of Experience Design
03/04/17
Date: Wednesday, April 26, 2017
A recording of this presentation is available in the members-only section of the RGD website
Beyond evaluating the design of products and communications, consumers now evaluate their overall experience. Designers must develop new and improved techniques and strategies to cater for this need. Join our panelists as they discuss the designer's role developing meaningful, memorable and exciting experiences, how the field of experience design is evolving, and how trends are impacting the work of designers in this area now and in the future. 
Panelists: 
Elvira Barriga
Elvira (Elle) is Creative Director & Visual Experience Design Director at Local Projects. She is most passionate about shaping creative processes and mentoring talent while looking for powerful concepts that enrich our environments with meaning, beauty and surprise. Elle has worked internationally with prominent museums and galleries, cultural and governmental institutions, universities, publishers, architects and global brands. She was a Creative Director at Imprint Projects NYC and the Creative Director for the Brands and Environments team at Bruce Mau Design in Toronto. Prior to moving to North America, she was a partner at the internationally-recognized graphic design studio Blotto Design in Berlin and a freelance Art Director for Meiré und Meiré.
Reena Merchant
Prior to her current role as Sr UX Manager at Sony PlayStation, Reena was Sr Customer Experience Manager at Citrix, leading design of the flagship product, GoToMeeting. Previously Reena was UX Manager at Rogers and managed a design team at BlackBerry, spearheading the design of mobile, tablet, desktop and internet applications. Reena is an advisory board member for the Master of Human Computer Interaction and Design (MHCID) program at the University of California, Irvine. She has conducted design research and teaching projects for OCAD University, University of Toronto, and California College of the Arts.
Jae Park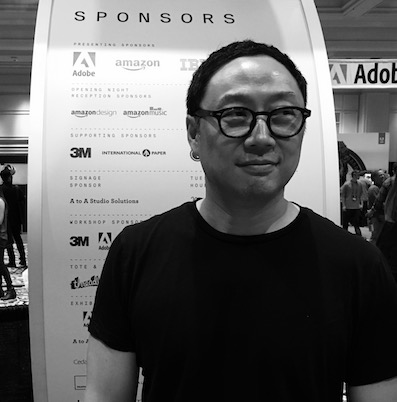 Jae is Executive Creative Director for Devices and Services Design Group at Amazon. His team is responsible for Fire TV, Tablets and Alexa devices. Before joining Amazon he worked as principal designer on Windows Phone and helped usher in Metro design at Microsoft. Jae majored in Industrial Design from RISD.
About Future By Design
Future By Design is a series of webcast discussions featuring experts sharing their thoughts on a variety of topics. As a virtual event, we invite cities across Canada to host local screening venues where members of the community can gather to watch panelists' presentations, conduct their own group discussions and participate via webcam in the Q&A. Click here to view recaps of our past Future By Design events. 
If you are interested in hosting a live screening, please fill out this application form.
Returning hosts, please contact .