RGD Future By Design - Welland
22/01/2019
Attend a live screening and interactive discussion of RGD's next Future By Design hosted by Niagara College, in Welland. Presenters include Chris Do, Jason Pamental and Jessica Zhang!



Date: January 22nd, 6:00pm - 8:00pm ET
Location: S276 — Simcoe Building
100 Niagara College Boulevard, Welland, ON L3C 7L3
Pricing: FREE
Register: https://fbd-welland-jan2019.eventbrite.ca
Attendees will be placed in a draw to win tickets to DesignThinkers!
Future By Design is a series of webcast discussions featuring experts sharing their thoughts on a variety of topics. A virtual event, RGD hosts local screening venues in cities across Canada where members of the community gather to watch virtual presentations, participate in Q&A and conduct group discussions. Click here for recaps of past Future By Design events. 
For this event, there will be three 5-7 minute presentations on the future of design each followed by 10 minutes Q&A with the presenter then 20 minutes local discussion.
Presentations:
Chris Do, Chief Strategist and CEO of Blind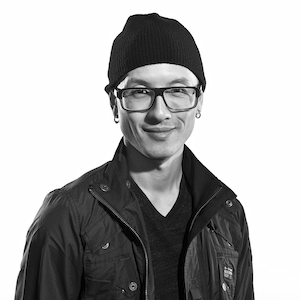 Chris Do is an Emmy award winning director, designer, strategist and educator. He's the Chief Strategist and CEO of Blind and the Founder of The Futur— an online education platform that teaches the business of design to creative thinkers. Founded in 1995, Blind has been a pioneer in the motion design field and has made hundreds of award-winning commercials, music videos and broadcast promos that combine design, raphy, animation, live action and visual effects for screens and clients of all sizes. His firm's work has been recognized by national and international organizations such as: the Emmy's, Effie Gold, Effie, Huffington Post, Lynda.com, Webbie, Communication Arts, London International Awards, One Show, British D&AD, AICP 20, Pictoplasma, How, 72 dpi, L.A. Weekly, Boards, Res 10, Type Director's Club (20, 22, 23, 26), IDN, Addy Awards, BDA, Create, Stash (2, 12, 22, 24, 35, 43, 65), Creatie Augustus 2010, Motion Design, Asia Image, Brief, 365 AIGA Year In Design 26, Art Director's Club, Motionographer, New York Festivals, B Brand, PPaper, I.D., and Print.
Jason Pamental, Designer, Strategist, Tinkerer & Typographer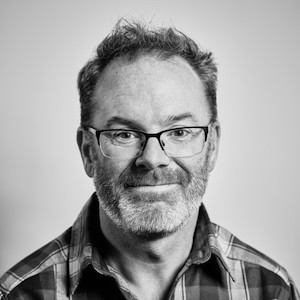 Jason spends much of his time working with clients to establish their typographic systems and digital strategy, helping design and development teams works smarter and faster, and running workshops about all of the above. He is a seasoned design and user experience strategy leader with over 20 years' experience on the web in both creative and technical roles. Clients range from type industry giants, Ivy League and High Tech, to the NFL and America's Cup. He also researches and writes on typography for the web: he's author of Responsive Typography from O'Reilly, articles for .Net Magazine, PRINT Magazine, HOW, Monotype.com, and frequent podcast guest. Author of online courses for Aquent's Gymnasium platform and Frontend Masters. He's an experienced speaker and workshop leader, having presented at over 50 national and international conferences. The real story: mainly he just follows Tristan and Tillie around Turner Reservoir, posting photos on Instagram.
Jessica Zhang, Senior UX Researcher at Bloomberg LP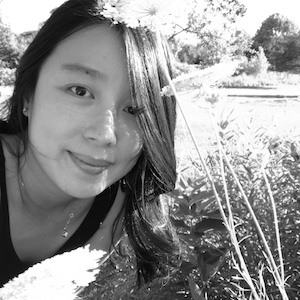 Jessica Zhang is a UX strategist practicing research and design who currently works as an innovation and UX manager within the E*TRADE Innovation Lab. She specializes in customizing UX strategies & processes by leveraging each organization's unique situation whether it's creating effective tools for remote co-creation at IBM or scaling consistency processes at Bloomberg LP. She uses Design Thinking to engage stakeholders and drive agile co-creation, even on remote teams. She's also a design mentor and helps students scope and complete real-life UX projects. Jessica believes in the power of iterating, visual storytelling and down time with her partner and pileas.